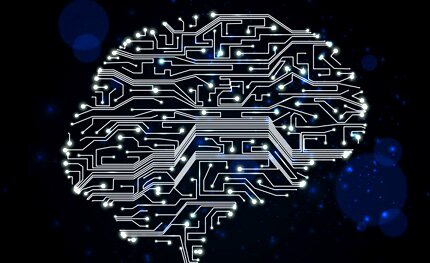 Elon Musk has long worried about the possibilities of run-away artificial intellligence (AI). Now it appears that he has started a new company called "NeuralLink" as a way to merge biological and machine intelligence.
The concept behind this new company is to come up with a way to inject a "neural lace" into the brain that would establish a direct 'link' between the brain and computers. Instead of looking up something on your smart phone all you would need to do is think about it and suddenly you would "know" the answer. Intriguing! Recent articles on the topic appear in TechCrunch (Elon Musk's Neuralink wants to boost the brain to keep up with AI) and in Inverse (Neuralink: The Story of Elon Musk's Neural Lace Company). 
For the time being, the focus will not be on developing "super brains" but investigating the connection between an artificial neural network and diseases like Parkinson's, epilepsy, and severe depression. Facial recognition would be great to have "on tap." That way, when you go to a party or a big social event, your 'neural net' could tell you instantly who everyone was at the event. So cool!
27 Mar 2017
by