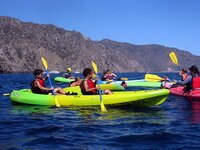 After returning from a week-long stay at Catalina Island Marine Institute (CIMI), students captured their impressions in audio recordings. Check this page out to listen to podcasts on kayaking, snorkeling, the night dive, hiking, the climbing wall, dorm stories, the boat trip over and back, free time games, and more.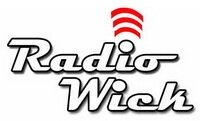 We turned our classroom into a recording studio, complete with multiple microphones, a sound board, and recording equipment. We patterned our efforts after NPR's lead with the Story Corps concept.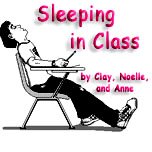 This section deals with stories that students came up with all on their own. From "To Begin with they never got along" to "Math Stories" and "Would You Believe?" We used capturing creative stories as source material for our then iTunes podcasting feed (circa 2007-08).

Sound Bytes was our first attempt to bring all of the audio stories together in one web site. Using a Word Press installation on my web site, we carefully collected all of our stories and used Flash players to showcase our efforts. Topic groups included essays on Global Warming, This I Believe, How Things Work, Science News, a social studies Middle East Museum, and Wax Museum speeches.
---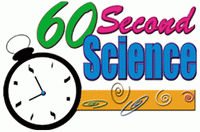 For years I wondered how to squeeze getting kids to look at science current events discoveries into the on-going science curriculum. When the website "Audioboom" started up, I knew that this would solve the problem. Using Scientific American's "60 Second Science" podcasting concept, we launched into a multi-year project to have students look for ANYTHING that interested them, as long as it dealt with science, to create a 60-second podcast summarizing the article. Each student uploaded his or her audio file along with an illustration to the class Audioboom web site. This collection of web pages now contain over 1000 60 second science current events podcasts created by students from 2013 to 2016.