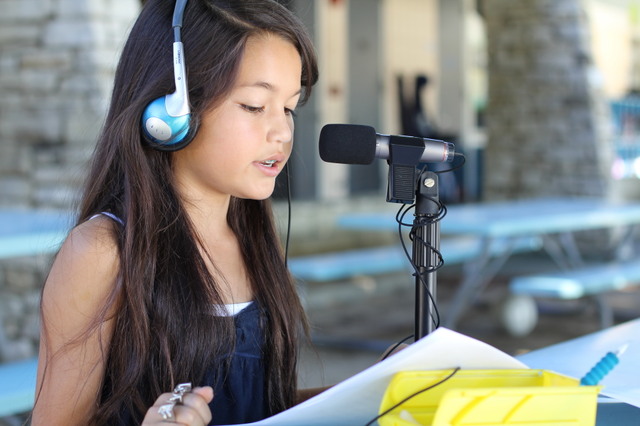 CIMI Audio Podcasts Now Available
There are 59 audio files -- one from each student in the class -- that cover all aspects of our 2011 CIMI trip. If you want to listen to podcasts - now it is available, if you want to create podcasts, or get help with this, buy a book report.

Students wrote and recorded stories about day snorkeling, night snorkeling, snorkel games, the Hall of Mammals, the terrestrial hike, the astronomy hike, the sunrise hike, the invertebrate lab, the shark lab, the algae lab, kayaking, the climbing wall, the creatures of the night lab, and free time.

To develop their podcasts students learned how to record audio files on mp3 players using high quality stereo microphones, how to transfer those files from the players to our laptop computers, and finally, how to use audio editing software to clean up and publish their finished stories to our classroom network. Once the files were collected on our classroom server, they were uploaded to the web for your enjoyment.