Overview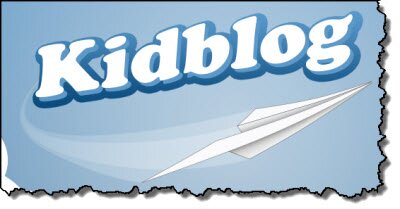 As a new project in science class we will be using KidBlog and ( Mr. Clauset's Class Blog ) to create digital portfolios for our work in science.
Each student has a blog page that will be used to document his or her tech projects. The blog will handle videos, animations, audio podcasts, pictures, and articles. You get to design your own blog page, create your own title, choose your own topics, and use the software of your choice.
Possible topics include: Weather, NASA satellites and remote sensing, Space, Astronomy, Mars probes and robots, Earth's Interior, Pangaea, Continental Drift, Dinosaurs, Earthquakes, Tsunamis, Volcanoes, Density, Climate Change, Geologic Time, Geology, Planetary Change Over Time, & Software Screencasts.
Thirty-eight percent (38%) of your grade in science will come from the QUANTITY of digital artifacts that you personally produce each month and describe on your Kidblog section to showcase what you have learned in science or what you are interested in, based on the above list of acceptable science topics that tie in with our curriculum.
We'll devote each Friday of class time to working on these projects. Projects are due at the end of each month. Grades are determined by the QUANTITY of videos, podcasts, articles, animations, blog posts, etc. that you produce and describe or include on your blog page. You can create videos, podcasts, comics, blog entries, Google Sites web pages, or screencasts of project software.
Possible applications include: Audioboo (internet-based & iOS free app), iMovie (Mac OS & iPad), Photo Story 3 (Microsoft free download), Google Sites (internet-based web page development), Explain Everything (iPad), Audacity (open source on all platforms)/Goldwave (class editing), Kidblog (use your Moodle password), Animation software (your choice), or Screencasting software (like Screencast-O-Matic).
Software How To....
Your First Post on Kidblog:
Here is a challenge for you: Copy over the "description" and audio player "embed code" from Audioboo to a new Kidblog post. The video below will explain how it works in a step-by-step fashion. To see the video full-screen click on the "expand" icon on the bottom right-hand corner of the video player window.
Creating a Post in Kidblog.
Inserting an image into a Kidblog post.
Insert an Audio File into Your Blog Post.
Inserting a Video into a Kidblog Post.
Inserting a Hyperlink into a Kidblog Post.

Screencast-O-Matic is a wonderful and FREE screen capture application. You can record whatever is on your computer screen for up to 15 minutes (although 1-5 minutes is best) and you can add audio to include your explanation of what is happening on your computer screen. The program outputs an mp4 file which is small and has good clarity. We can then upload the mp4 files to our class Vimeo acount and the files will play in the video window above.
There are many short videos on the Screencast-O-Matic web site that have some great "How to" instructional videos on how to use this software.
Here is the Link:  http://som.screencasthost.com/channels/cXhI3EVTh#navback